ALUMNI STORIES
BRONWYN SLATER
Urban Designer, Element, Perth, WA. Completed Master of Urban Design. 2015
Why did you decide to study urban design at AUDRC?
Design thinking, human experience and urban spaces have all fascinated me for a long time which made studying Urban Design a natural step in pursuing my creative interests and furthering my career. AUDRC's convenient location in the city make it easy for me to both study and work - a real cosmopolitan post graduate lifestyle!
What is your professional background?
I completed a Bachelor in Urban and Regional Planning at Curtin University prior to undertaking my Masters in Urban Design at AUDRC
How has studying urban design at AUDRC enriched your practice? Which skills do you actually use now?
I have worked at element (formerly TPG + Place Match) since 2011, and studying at AUDRC alongside working was an awesome experience to apply my newfound Urban Design knowledge to everyday practice. Urban Design has helped enrich my foundational planning knowledge through looking at places with a design lens and understanding how it shapes our spaces and cities. The main skills I use in practice range from design-led thinking, analysis and review processes through to more practical drawing and graphic presentation skills.
What inspires you? Professionally and or personally?
Finding really genuine places and trying to understand how these come together and evolve. Human experience of places is such a vital part of our lives, so, uncovering ways to enrich this experience and connection inspires me. This tends to filter through to my personal life as I love exploring new and interesting places, whether it be the new local cafe, our amazing outback or an ancient city. My next goal is to try and incorporate more 'play' and 'fun' into these everyday experiences.
Can you talk about a specific project or projects of interest that you worked on?
I've had the privilege of working in the regions over the past few years, and really enjoyed a project we did in the Geraldton city centre. The project looked at revitalising the city centre, and really pushed my analysis and thinking of space, and how this was layered in with other things such as business, tourism, and retail. Lot of studies had been done on improving the city, but nothing had taken off, so our challenge was to really define a unique vision for the city that would allow government, business, locals and visitors to buy-in and proudly promote. We provided strategies for Geraldton to help celebrate it's maritime connection and enable all stakeholders to express this throughout the city centre. It was complex and less about the form of buildings that you might typically think of with Urban Design projects, but it helped me to uncover the many layers that go into building and changing places which is very important in our evolving cities.
From all of your professional and academic practice what is your definition of Urban Design?
I like to explain Urban Design to my friends as 'real life Sim City' or 'like architecture, but to do with the space between buildings'. I think these try to convey that with Urban Design the whole is greater than the sum of its parts, so taking a broader perspective and understanding how things all fit together is crucial. Importantly, Urban Design also has a role in putting people and their experiences first when considering our urban fabric; It is just one of many ways to help achieve interesting and welcoming places. It's a skill I'm proud to have and practice in my day to day life.
IMAGE 1: Place Plan as part of the Midland Oval Place Making Strategy for the City of Swan, as part of the Midland Oval (New Junction) redevelopment. Learn more about the project HERE. IMAGE 2: Place Plan as part of the Station Street Place Making Strategy for the Town of Cottesloe, to enhance Station Street in the town centre. Learn more about the project HERE.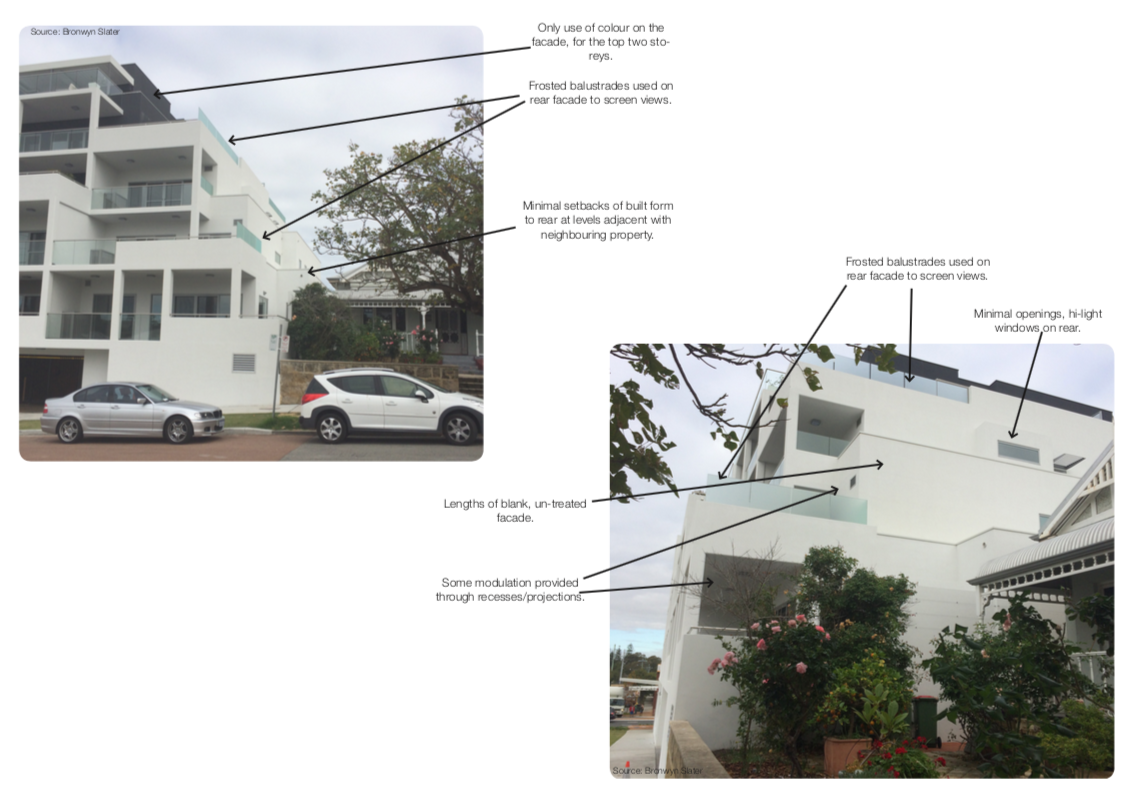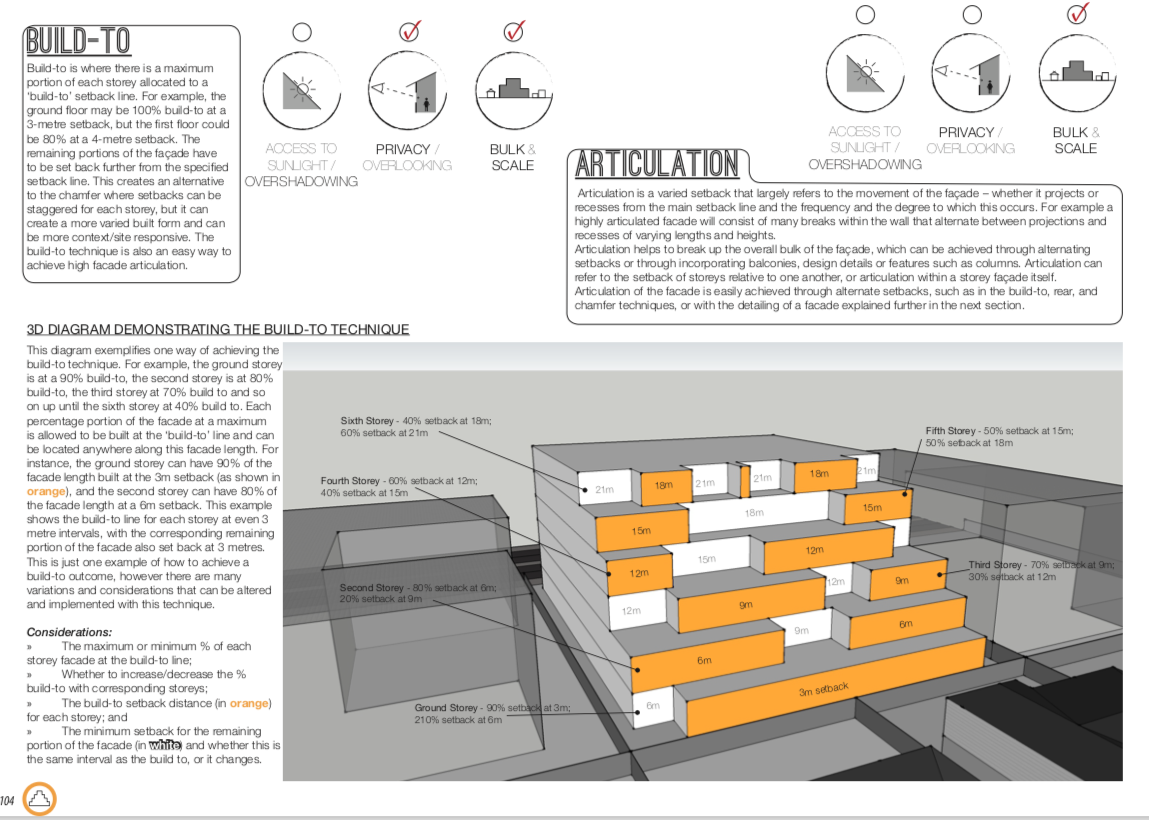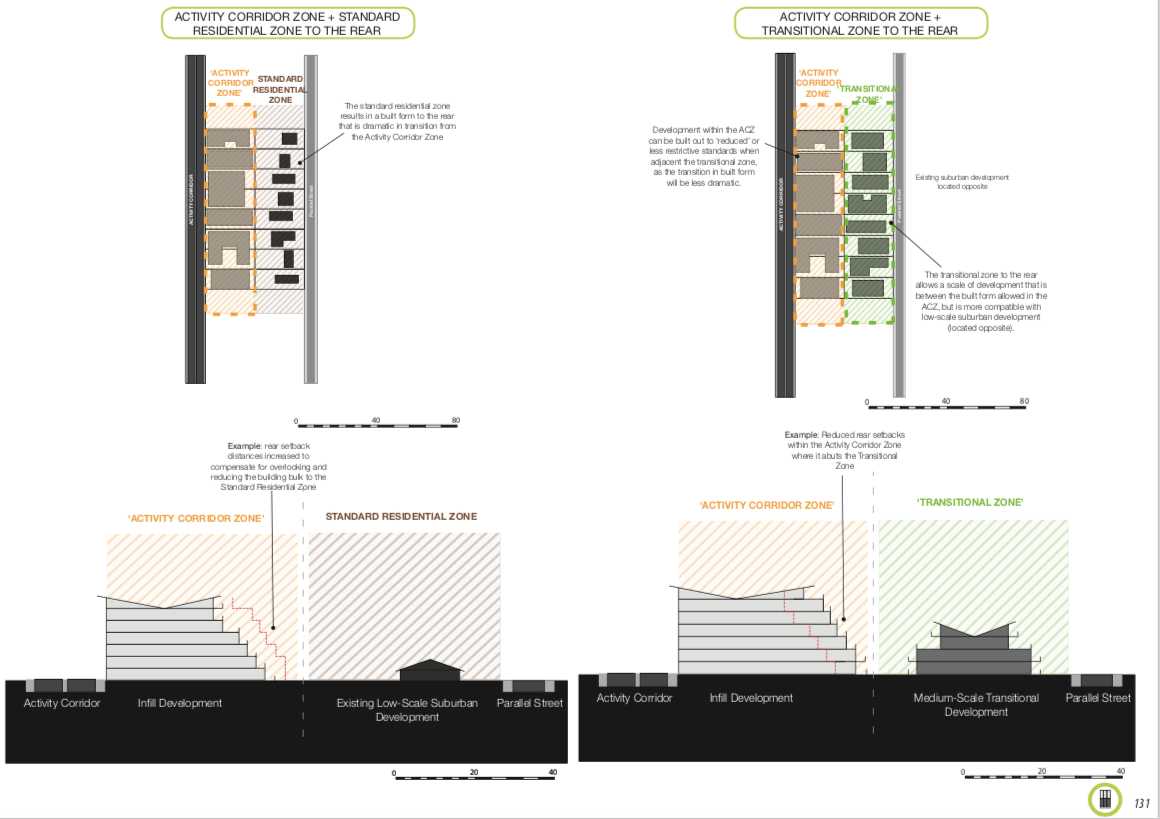 ABOVE: Master of Urban Design Thesis by Bronwyn Slater. 2015. Managing the density transition; the urban infill-suburban interface. The question framing this research was: "What urban design strategies can be used to effectively manage the interface between higher density urban infill development and suburban areas?" Using Activity Corridors as a case study.
Join other postgraduate professionals for an exciting and rewarding opportunity to study in the dynamic and contemporary field of Urban Design. AUDRC offers a Graduate Certificate, Graduate Diploma, and Masters in Urban Design, with units often delivered after-hours to accommodate full time work and other commitments.
To learn more about the program CLICK HERE